MESSAGE
FROM THE CHAIRMAN
The company has its roots in 1986 in Singapore and in 2000, after the liberalization of the Enterprise Law, seeing the great market potential during our early visits, we decided to venture into Vietnam. Throughout the years, with the rise of the middle-class as well as the continued upward GDP growth, we have continued to see opportunities for our business growth in Vietnam.
VISION
To be a leading through-train Education and Training provider from Preschool to High School and University Foundation.
MISSION STATEMENT
To be a forward looking education institution embracing innovative teaching pedagogies in a creative and challenging environment and instituting life-long learning to enable students to reach their fullest potential.
CORPORATE PROFILE
KinderWorld International Group, rooted in 1986 in Singapore, believes in offering the best of international education, guided by Eastern values so as to nurture global citizens who demonstrate respect and responsibility for nature and their community. KinderWorld has grown extensively in Vietnam providing education for students from Pre-Nursery up to High school.
In the late 1990s, the investors of KinderWorld extended its operations into overseas markets, including Vietnam. KinderWorld opened International Pre-school centres under the brand name of KinderWorld International Kindergarten (KIK) in Hanoi and Ho Chi Minh City in 2000 and International Primary Schools under the brand name of Singapore International School (SIS) in Hanoi and Ho Chi Minh City in 2004.
In Vietnam, the KinderWorld Group operates:
GEOGRAPHICAL COVERAGE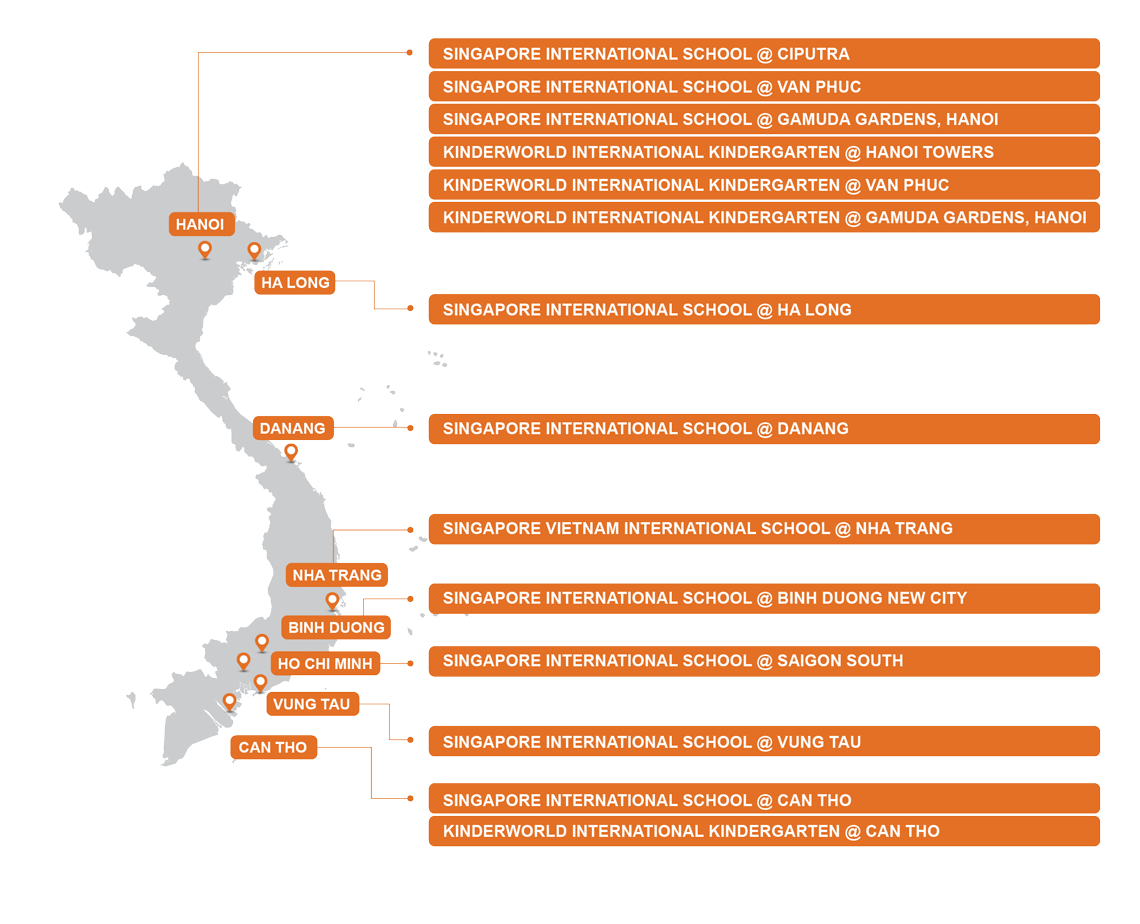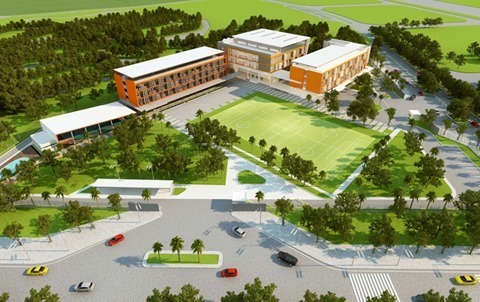 FUTURE PROJECTS
With a long-term and sustainable development, KinderWorld International Group keeps studying suitable locations for its educational investment model for expansion. The Group is focusing on the development of Singapore International School comprises facilities within the school campus to provide a holistic learning environment and services from Preschool to High school students and parents' convenience.