As a Diamond Sponsor for "A Bullet for My Valentine," KinderWorld International Group donated VND100 million worth of sponsorships to the musical show organised by Singapore International School students by Fragment Team. Fragment Team is co-founded by Le Minh Ha and Nguyen Le Hoai Thuong from Singapore International School to promote an entrepreneurial spirit among students.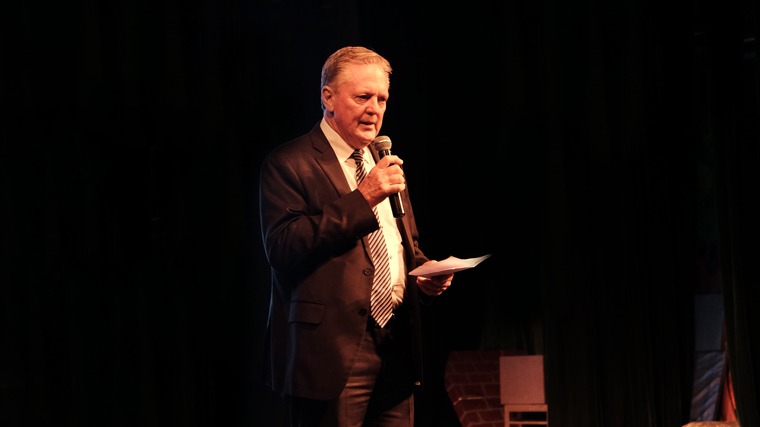 Mr. Peter Baker, Education Director of KinderWorld International Group giving the opening speech at
"A Bullet for My Valentine" musical show.
The two shows on 31 July and 2 August 2017 attracted over 1,000 young people and showcased SIS's education philosophy which encourages students' creativity and excellence.