The second KinderWorld Spring Carnival was held at Hanoi's Gamuda Gardens in Hoang Mai district last week.
The festival took up where it left off offering families a wide range of games and activities, as well as merchandise, food outlets and a lucky draw. The partners, service providers and KinderWorld staff provided a fun and relaxing environment where the parents and students of Singapore International School (SIS) and KinderWorld International Kindergarten (KIK) could enjoy themselves.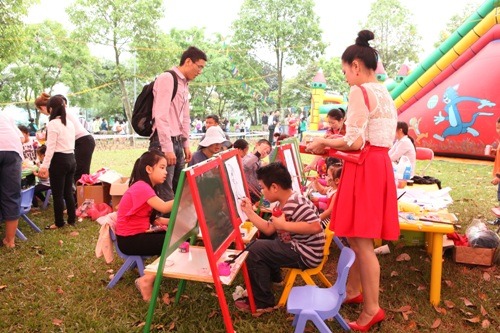 The event offered a range of activities for children
During the event, parents also had opportunity to visit the site of SIS Super School in Gamuda Gardens which is currently under construction and scheduled to open for the 2014-2015 academic year. Catering at the event was provided by the Bistro Restaurant under Pegasus International Training Center – KinderWorld Education Group.
The event affirmed another year of the company's successful operation and highlighted KinderWorld's commitment to providing a high quality service in education for local and foreign customers in Vietnam.
(Vietnam Investment Review – VIR)